SLB 240
Compact design With integral evaluation
Range 15 m
Safe OSSD outputs to PLc
Automatic start or restart interlock
Sturdy metal enclosure with M12 connector or cable
Set-up tool and diagnostic indication
Go to category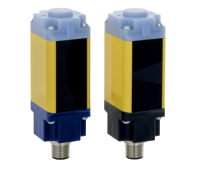 SLB 440
Compact design With integral evaluation
Height range 75 m (Reserve up to 90 m)
Safe OSSD outputs to PLe
Automatic start or restart interlock
Sturdy metal enclosure with M12 connector or cable
Version with heater for outdoor applications down to –30°C
Set-up tool and diagnostic indication
Go to category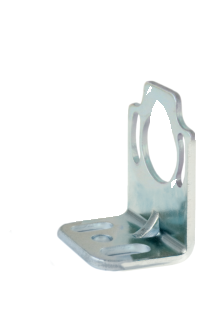 Accessories
Go to category
Application:
Optoelectronic safety device are used as entry, danger point or danger zone guards

The new safety light barriers of the SLB 240 and SLB 440 series are very compact and feature integrated evaluation. The product family is designed as type 2 (PL c) and as type 4 (PL e) and can be directly integrated into the safety circuit.

Design and mode of operation:
The SLB versions offer a 4-stage coding. This means that up to 4 sensor pairs can be used in an application in one direction without reciprocal influence. The modes of operation available are setup, automatic or restart and also diagnosis.

The SLB 440-H version can be used in outside areas with an integrated heater for very low temperatures and monitors eight access areas up to a distance of 75 m.